Verywell Health conducted independent research and test and recommend the best saline products for you.
Best Overall:  ReNu Bausch + Lomb Lens Solution
Many contact lens solutions disinfect lenses, but ReNu's Bausch + Lomb Lens Solution disinfects more quickly than most. The solution's triple disinfectant system kills 99.9% of germs in just four hours. ReNu's Bausch + Lomb Lens Solution hydrates lenses for all-day comfort, providing up to 20 hours of moisture at a time.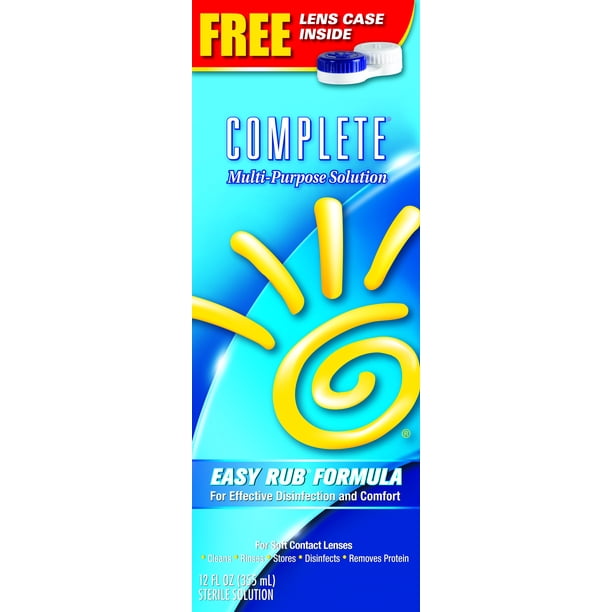 Best Budget:  Complete Multi-Purpose Solution
Complete's Multi-Purpose Solution is, like its name implies, a multipurpose contact lens solution suitable for soft contact lenses—but for half the price of many comparable products. It provides a balance of disinfection and comfort, keeping lenses clean while remaining gentle on the eyes.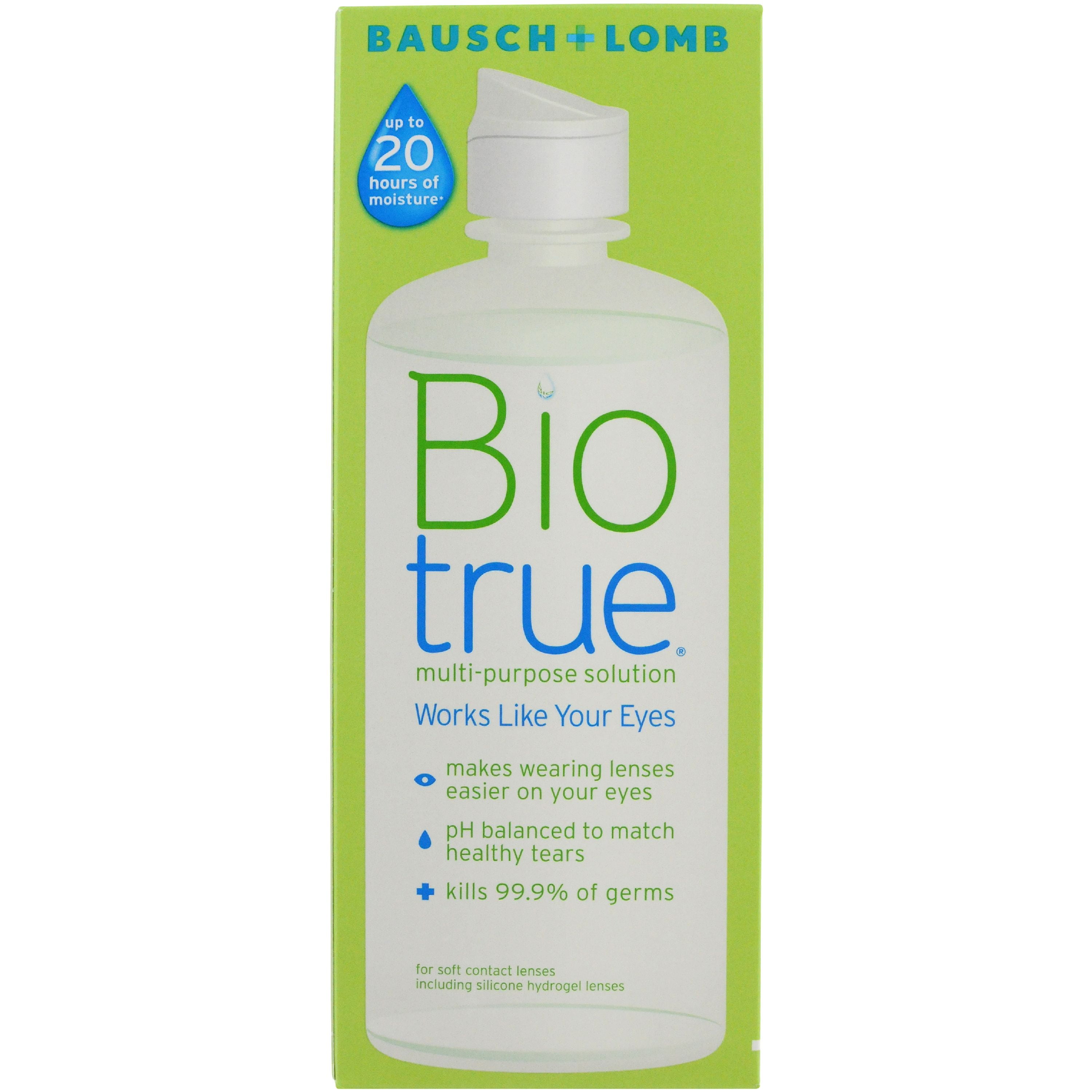 Best for Comfort:  Biotrue Contact Lens Solution
Biotrue's Contact Lens Solution is designed to match the pH of healthy tears. This keeps the lenses comfortable while also minimizing irritation. Biotrue's Contact Lens Solution also hydrates lenses using hyaluronan (HA), a lubricant found naturally in the eye. This system can keep your contacts moisturized for up to 20 hours at a time, for comfortable, all-day wear.
Best for Sensitive Eyes:  Clear Care Cleaning & Disinfecting Solution
Because Clear Care's Cleaning & Disinfecting Solution is hydrogen peroxide-based, it may be a suitable choice for those who find multipurpose solutions irritating. The solution is also preservative-free, to further cut down on irritation.
That said, it's important to use hydrogen peroxide-based solutions exactly as instructed to avoid burning, stinging, or otherwise irritating the eyes.
Best Preservative-Free:  PuriLens Preservative-Free Saline Solution
PuriLens' Plus Preservative-Free Saline Solution is a saline-based solution, suitable for both soft contact lenses and rigid gas permeable contact lenses. The preservative-free solution is pH balanced to mimic the eye's natural tears, making it a comfortable and minimally irritating option.