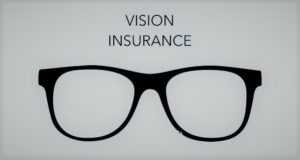 Vision insurance can be a valuable component of your overall health insurance plan. But what is it and how do you take advantage of these benefits?
Vision care plans take multiple forms. For some employees, your employer may include it as an add-on to your health and/or dental plan. If you do have vision insurance, it may only cover routine eye exams and other common items like eyeglass frames and lenses up to a certain price or contact lenses.
As is true of your other insurance options, often the insured will be required to work within a network of accepted optometrists, ophthalmologists, or corporate vision chain companies. If you choose an eyecare expert who is not within your network, the insurance company may not reimburse you for either partial or full payment.
It is important to realize that vision care plans are designed to encourage the insured to monitor their eye health and wellness regularly. The plans are meant to address routine vision issues. However, medical eyecare problems outside of what is customary or ordinary will not be covered by most vision insurance policies. This could include everything from diabetes-related eye problems to a variety of eye diseases.
Sometimes an employer may offer the employee several vision insurance plans to choose from. It is not uncommon for people to choose the least expensive one but this may not be the best option. Cheaper vision plans usually offer limited coverage which may actually cost you more in the end. Even more surprising is that discounted plans may not even reimburse the eye doctor for his services and that would become an out-of-pocket payment for the insured.
Most vision plans, like most other types of insurance plans, require a co-pay. This may be for all aspects of the optometrist visit including the eye exam, and the cost of frames and lenses or contact lenses. It may or may not cover the cost of prescription sunglasses. Finally, there are other options such as progressive lenses or anti-reflective coatings that may not be included in your vision plan.
Should you have the opportunity to choose a vision plan, take your time and compare benefits and costs. No matter what choice you make, the professionals at Island Eyecare are here to serve your eyecare needs.