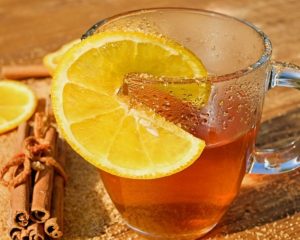 Drinking one cup of hot tea at least once a day may significantly lower your risk of developing glaucoma, a serious eye condition that can lead to blindness.
One of the Top Causes of Blindness
Glaucoma causes fluid pressure to build up inside the eyes, damaging the optic nerve. The disease is among the top causes of blindness worldwide, affecting more than 57 million people. The number is expected to increase by over 65 million by the year 2020.
Effect of Caffeinated Drinks on Glaucoma Risk
A new study reported in the British Journal of Ophthalmology has found evidence suggesting a link between drinking hot tea daily and a lowered risk for glaucoma.
Study researcher Connie Wu, from the Warren Alpert Medical School of Brown University, however, found that drinking other beverages, such as decaffeinated and caffeinated coffee, iced tea, decaffeinated tea and soft drinks, does not appear to reduce the odds for the eye condition.
Earlier studies suggest that caffeine can alter intraocular pressure, the fluid pressure inside the eye associated with the development of glaucoma. In the new study, researchers compared the potential impact of caffeinated and decaffeinated drinks on glaucoma risk by looking at the data of 1,678 individuals.
After taking into account potentially influential factors such as smoking and diabetes, the researchers found that those who drink hot tea daily have a 74 percent reduction in the risk of having glaucoma. No associations, however, were found for coffee, soft drinks and decaffeinated tea.
Chemicals in Tea also Linked to Lower Risk for Cancer, Diabetes And Heart Disease
Because this is an observational study, no firm conclusions can be drawn about the causal link between drinking hot tea and glaucoma. Wu and colleagues said that further study is still needed to back-up the findings and establish if hot tea consumption can indeed play a role in preventing glaucoma.
The researchers, however, said that tea contains antioxidants and chemicals that have already been linked with lower risk for other serious conditions such as cancer, diabetes and heart disease.
Preventing Eye Diseases
A healthy lifestyle may also influence odds for developing eye problems. Make sure that you do not skip your annual eye doctor visit because eye exams can help detect eye problems even before the symptoms show up.
Contact us today to set an appointment with one of our See Island Eyecare specialists.